An Anthropological Study
6ft x 4ft
Mixed Media on Wood
The Moods of Sammar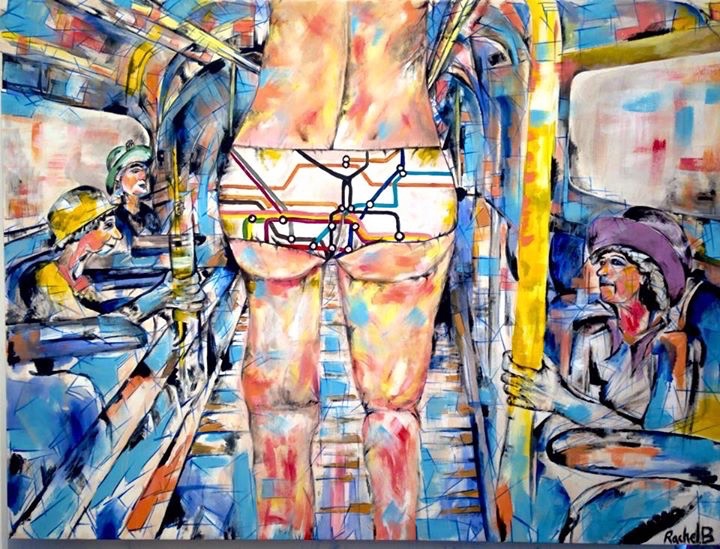 Tube times with the Queen
Oil on canvas
6ft x 8ft
"So Posh" Depicts a multimedia series about English stereotypes. The pieces allude to cultural "posh" references, especially those that are wrongly associated with the typical Englishman. To Brits, "posh people" are a culture within themselves, separated from the rest of English society. The pretentiousness of posh attitudes, as well as the starkly shallowness, are strongly reflected and associated within the work, as well as allusions to the Queen and her Royal followers.
So full of it
Poshly Producting (j.W)
Posh Portrait
The Queen's Favorite Hats
Posh Concealer
Religious Constraints
Oil on canvas
76cm x 102cm
Few Escape from Deep Within
Oil on canvas
76cm x 102cm
Reproducing and Immercing
Oil on canvas
76cm x 102cm
Premonition #1
Acrylic on canvas
51cm x 76cm
Premonition #2
Acrylic on wood
122cm x 53.5cm
Spiritual woods song
multimedia on canvas
70cm x 50cm
"Out of this World"
Mixed media on paper.
Various sizes.
The work starts with a study of human connections, especially the spiritual ties that bind us together - as partners, as communities, as human society. Using colour and abstraction, spiritual signs and meanings are discovered and explored, creating meditative images. These images are not derived from religious roots or texts, but from an in-depth study of naturally occurring powers and elements across the cosmos. Meditating on the vastness of space and the unknown challenges us to find meaning. Supernatural powers are translated by the mind into emotions - feelings of calm or anxiety, exhilaration or doubt. Ultimately, it is human connections that bring meaning to these emotions.
Inspired by Space